About Swiftwater Media
Whether your end product is designed for the web, a meeting, or broadcast, Swiftwater Media specializes in telling stories that transform and call your viewers to action.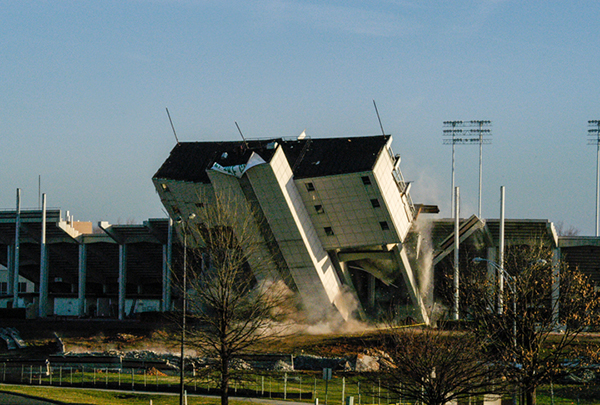 We are a full service video production company located in Winston-Salem, NC, with a focus on corporate and non-profit fund-raising and marketing videos. Over the years, we've told many kinds of stories. You can see some of our work in our portfolio on this website. Here are a few stories that illustrate the range of the work we do.
As a production company our goal is to make the production and post-production process as worry-free as possible, to create a video that delivers for you, at a reasonable price.
We make moving pictures.
HandsOn Northwest North Carolina
Mr. Brown had a problem. The warehouse he used to store books to ship to African children needed him to leave. He had to move one million books, and fast. HandsOn called us to document this monumental effort. Gotta love those interior drone shots1
Piedmont Triad Regional Council
Workforce Development, one of the main areas of emphasis for PTRC, wanted to use video to help people discover the services and support they offer for the un/under employed. We worked with them to produce six videos. This included concept, scripting, production and post-production.
Trellis Supportive Care
In 2018 Hospice and Palliative CareCenter changed their name to Trellis Supportive Care. One of the many components they used to announce their name change was video. We created over a dozen short videos for their website and social media to help them spread their message.
Frank L. Blum Construction Company
In 2007, Frank L. Blum Construction Company was hired by Wake Forest University to rebuild the press box at Grove Stadium. The only trouble was that the old one was still in place. Realizing that this was a rare opportunity to show off their skills FLB contracted with us to document the implosion of the old building. During the two weeks prior to the demolition we interviewed FLB employees, gathered b-roll of the preparations being made at the site, and made a plan to capture the event. We covered the implosion with three cameras. FLB has used the resulting video to show prospective clients their capabilities.