References
Our clients include some of the region's largest companies and non-profits. We'd be happy to add your company to our growing list. As a production company, our goal is to make the production and post-production process as worry-free as possible, to create a video that delivers for you, at a reasonable price.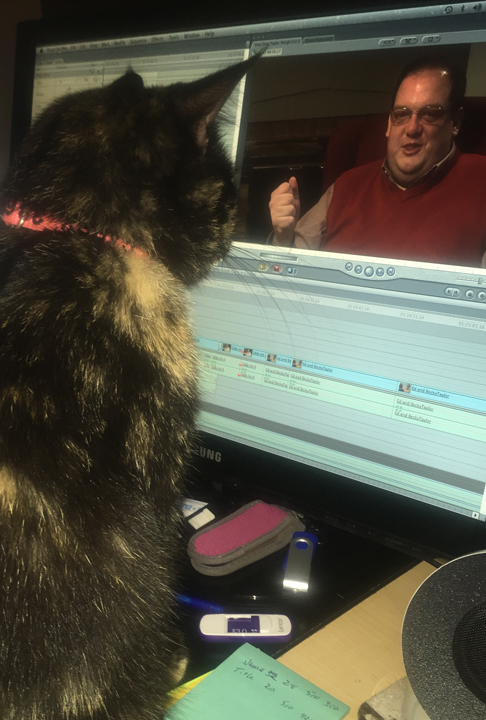 Gabby — the office cat — helps us with editing
A partial list of clients includes:
Academy of Physicians in Wound Healing
BASF
Capture Public Relations & Marketing
Community Care Center
Crisis Control Ministry
Davidson County Community College
The Enrichment Center
Frank L. Blum Construction Company
Greensboro Urban Ministry
The Hispanic League
Interlook North America
Kaba
Krispy Kreme Doughnut Corporation
Max Media
Miracles in Sight
NC Department of Cultural Affairs
NCCJ of the Triad
Odigia, Inc
The Old Hickory Council
Old Salem Museums & Gardens
Piedmont Ear Nose & Throat
Piedmont Triad Regional Council
Piedmont Triad Research Park
Piedmont Opera
Reynolda House Museum of American Art
Salem Academy & College
Samet Corporation
Second Harvest Food Bank
The Winston-Salem Foundation
Thomas S. Kenan Foundation
Wake Forest Baptist Medical Center
Winston-Salem Chamber of Commerce
Xerox 
If you would like a list of references please let us know.